The biggest challenge both athletes and entrepreneurs face….and it's not their personal finances
In my job I'm blessed to be able to work with some incredibly talented athletes and entrepreneurs, and they struggle with the same unique challenge:
Their work is their identity, and when that curtain closes, life hits them hard.
And that "curtain closing," by the way, can appear to be a good thing to an outsider, i.e. an entrepreneur sells her company for a bunch of money, or an athlete retires from a long professional career at the ripe old age of 35 with millions in the bank.
To most people, they've reached the pinnacle of success in their career.
To the athlete or entrepreneur, they think, "now who am I?"
Anecdotally, I've talked to a number of players and entrepreneurs that remember the time in their life immediately following the end of their playing days/business ownership as some of the most depressing days of their life, and I get it.
As a six year old I fell in love with baseball. Like many six year old boys, I dreamed of one day playing baseball professionally. I held on to that dream, and as I got older and better at the sport, that dream became a reality.
The way I ate, slept, the activities I chose to participate in, the workout routines - every decision I made was about furthering my career. How could I not think of myself as a baseball player?
What's worse, though, is the better I got, the more others identified me as a baseball player…until spring training 2011.
I was released from the Royals, and I was no longer a baseball player. Two decades of singular focus went out the window in one sentence, "we're going to release you."
It's hard to have someone tell you that your dream is over. When an athlete's playing days are done, they feel like they need to "reinvent" themselves, and the same is true when an entrepreneur's business is no longer theirs.
But the truth is, they are the same person they've always been. Playing a sport or starting a company is just something they did. It doesn't define them.
My experience has been this: identify with something that will outlast you.
If you're a person of faith, that's on obvious choice to identify with. If not, get involved in something that brings you joy that isn't finite - ask yourself, will this last the rest of my life?
Of course nobody can predict the future, but if your identity is in being a lover of outdoors, there's a good chance nature will outlast you.
Also, I recommend intentionally building a relationship with someone who has been through what you're going through, someone who has been in the trenches of starting a company and no longer owns it, or who has been on 12 hour bus rides in the middle of America chasing a dream and no longer plays, and they've come out a better person on the other end.
One final warning: once your identity is no longer about what you do and instead who you are, prepare to enjoy all the emotional freedom that comes with that realization.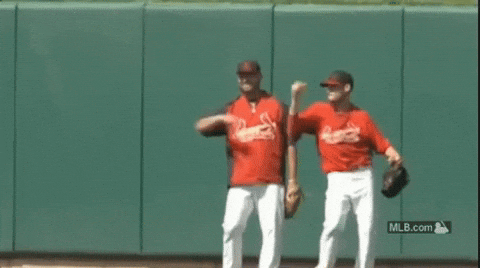 As always, thanks for reading. Follow me on Instagram for a glimpse into my life, or connect with me on LinkedIn to start a conversation. If you like what you read, sign up to be the first to read my latest content.